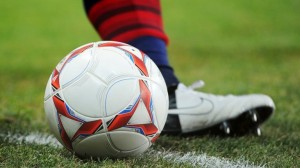 Singapore authorities have arrested 14 people they say are part of an organised crime gang involved in global football match-fixing, according to reports.
They are 12 men and two women, including the alleged "mastermind", but no names were released by police, said a BBC report.
The BBC said that police did not confirm whether Dan Tan, a Singapore resident wanted for alleged match-fixing in Hungary and Italy, was one of the 14 arrested.
However, some Singaporean media are reporting that Dan Tan was indeed among those arrested, and that he was the mastermind of the ring.
The 14 were arrested during a series of raids, say European and Singaporean officials.
Investigators say they identified 680 suspicious games between 2008 and 2011, and 380 of them were in Europe.
The suspicious matches included World Cup qualifiers and the European Champions league.
A Singapore-based betting cartel targeted the matches, say European officials, and the cartel's illegal activities stretched to players, referees, and officials throughout the world.
Authorities did not give the nationalities of those arrested. Five are being held for further questioning, including the suspected leader, while the rest would be released on bail.
Singapore police agencies released a joint statement Wednesday saying, "Police confirm that the suspected leader and several other individuals who are the subject of ongoing investigations in other jurisdictions for match fixing were among the persons arrested".
The statement continued with, "The arrested persons are being investigated for offences related to match fixing activities under the Prevention of Corruption Act (Chapter 241) and for their involvement in organised crime activities".
Both Interpol and Europol have been involved in the investigation.
Interpol Secretary General Ronald K. Noble said, "Singaporean authorities have taken an important step in cracking down on an international match-fixing syndicate by arresting the main suspects in the case, including the suspected mastermind.' Image/Scandasia.com'