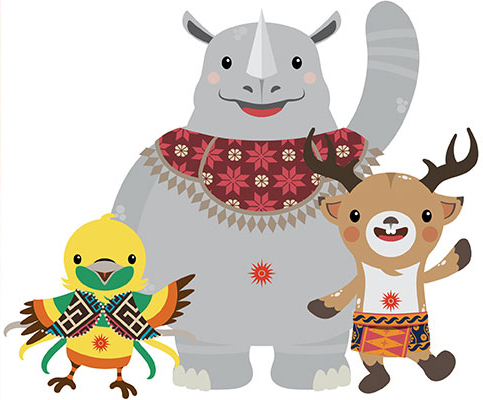 Jakarta Indonesia will host the 18th edition of Asian Games 2018 in two separate cities. Jakarta, the national capital city, and Palembang, the capital city of its South Sumatra province.
The 18th edition of Asian Games originally awarded to Vietnam as host country.  Granted by the Olympic Council of Asia (OCA) the governing body of sports in Asia. However, that city ultimately withdrew due to financial considerations. There were also some concerns about Vietnam's ability to host. These included concerns over whether the anticipated budget of US$150 million was realistic, according to OCA wiki page.
The Philippines and India also expressed their interest about hosting the Games, but India failed to submit a late bid
Officially known as the XVIII Asiad
2018 Asian Games Indonesian version as Pesta Olahraga Musim Panas Asia 2018, officially known as the XVIII Asiad, will be the 18th edition of a regional multi-sport event in Asia. The sport's event is scheduled to take place from August 18 the opening ceremony in Jakarta – September 2, 2018 closing ceremony also scheduled in Jakarta. The official logo was unveiled on September 9, 2015 during the country's National Sports Day.  The official logo depicts a Cenderawasih, a rare species of a bird in Indonesia.
The game mascots reflect Indonesia's diversity with three animals, each from different regions in Indonesia. Bhin Bhin represents the Cendrawasih bird of paradise, wearing a vest with Asmat traditional motifs from the Papua, Eastern Indonesia Region, which symbolize strategy. Atung represents the Bawean Deer, wearing a batik parang sarong from Central Indonesian Region, which symbolizes speed and a "Never give up fighting" spirit. Kaka represent single horned Javan rhinoceros, wearing a flower motif from Palembang's Songket scraf that represents Western Indonesia Region, which symbolize power.
Second time for Jakarta to host the sport's event
Forty two sports and disciplines will be featured in the Games. This will be the second time that Jakarta has hosted the Asian Games, the first being the 1962 Asian Games.
Asian Games 2018 will feature 33 Olympic sports, and also 11 non-Olympic sports. For the first time, Pencak Silat and bridge will feature in the Games. The governing body OCA determined that Jakarta would host both the opening and closing ceremonies. A different to what was planned earlier by sports minister said Palembang would host the closing ceremony.
Venues for the sport's event are being prepare by the host country, renovated, and prepared across five provinces in Indonesia: Jakarta, South Sumatra, Banten, and West Java. Indonesia was approved as the host of the Games by Olympic Council of Asia executive board on September 19, 2014.