Flights partially resumes after Mount Raung volcano erupted and has caused travel disruption, authorities giving the all-clear signal for Bali's airport to reopen after volcanic ash cloud from Indonesia's Mount Raung.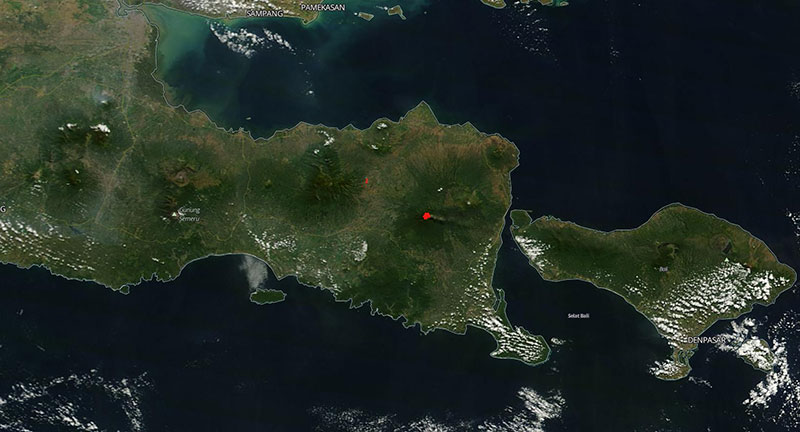 Lombok's international airport, and a smaller one on the island, were reopened earlier on Friday.
Raung is one of the most active volcanoes on the island of Java in Indonesia.
Virgin Australia resumed flights on Saturday evening after it sent an observation flight to Denpasar to check conditions and see if it was safe for flights to go ahead.
The Mount Raung volcano lies in East Java province, about 93 miles (150 km) from Bali, and began erupting on July 2. Winds have blown an ash cloud from the volcano close to the airport causing visibility concerns.
According to BBC report, "The most dangerous aspect for aviation is that modern jet engines pull in so much air and the ash concentrates in engines and turns into a kind of molten glass.
The ash melts, coats inside of the engine and affects fuel flow, so in the worst case scenario it can cause engines to shut off, like we say with the BA 009.