Ukraine Prime minister, reform against lunatic fringe- To continue his administration, Ukraine PM stands for his reforms.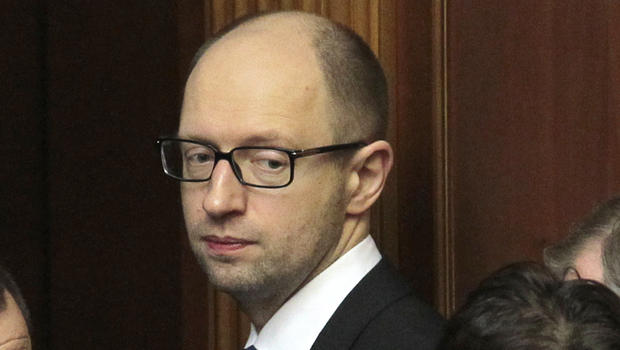 Current Prime Minister Arseniy Yatsenyuk, Ukraine, sworn on 27 February 2014.
"Lunatic fringe is a term used to characterize members of a political or social movement as extremists with eccentric or fanatical views."
Prime Minister Arseniy Yatsenyukin declared U.S military, to train Ukrainian army soldiers in a meeting at Washington with top American officials.
As Ukrainian needs to defend themselves against Russian , Prime Minister decided U.S to send weapons.
According to Yatsenyuk "In every parliament, you have populists. Sometimes they look like lunatics," he told The Associated Press. "This government and this president are determined and committed to our reform agenda."
Prime Minister firmed forces against 'lunatic' lawmakers -Lunatic fringe and any barriers of his administration.
U.S. Commerce Secretary Penny Pritzker said, "The pressure is on the parliament to keep moving forward and to not slip backward,"in an interview on the sidelines of a U.S.-Ukraine business forum. "These are hard choices. The prime minister feels the pressure. But as long as they're moving forward, they're not alone."
Yatsenyuk is looking forward for a good investment to U.S regarding security measures.
However, Ukraine is in conflict with nationalist Right Sector militia.
This put blame on  local police of smuggling contraband within  Poland, Hungary and Slovakia.
According to Yatsenyuk , "It wasn't about the Right Sector. This is about corruption and smuggling and arms on the street," "They supported smugglers and contraband, and everyone will be brought to justice for the crimes that have been committed."
Despite of this issue, Yatsenyuk  defended nationalist militia. For him standoff isn't about the Right Sector group, but about corruption and smuggling.
In order  for Ukraine to be more forceful and strengthen  its fragile government ,  Obama administration and Western allies were looking for better solution. Image File / SERGEI CHUZAVKOV, AP