Roskilde Festival 2015-Gorillaz singer Damon Albarn carried off stage by Security- After performing for about 5 hour, without finishing the song ""Should I Stay Or Should I Go".
Security tried to carried Albarn, behind a piano, out of the stage, asked to finish the performance, 4 am.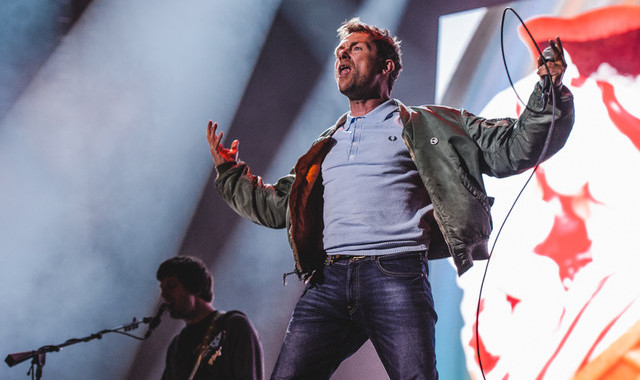 Party goers enjoyed the summer festival happened in Roskilde Festival 2015 in Denmark, weekend, waiting for the show from Blur and Gorillaz singer Damon Albarn.
Damon Albarn, 47-year-old artist, Gorillaz singer, performed on the said event together with Africa Express, Randy Newman and their  hit "Clint Eastwood" with the  rapper Shystie.  Albarn also performed the Clash's "Should I Stay Or Should I Go,".
The British singer performed on stage with his line between rock-and-roll, Sunday, his performance took 5 hours.
"F–k that, right?!" he inquires as a beefy guard shrugged, whaddaya-gonna-do style. "F–k what anyone says. You want more, we"re gonna give you more,"    Albarn said.
The singer apparently enjoyed the show, without any hesitation to continue his performance in spite of the time. He insisted that the show must go on.
His performance  ended only when security  came up the stage and carried him off , when he otherwise refused to go and insisted to give another shot.
The show at Roskilde Festival 2015 included a  hit songs together with his special guest.  This  were the revival of "Clint Eastwood" together with  Nick Zinner from the Yeah Yeah Yeahs and a special guest appearances from Laura Mvula and Blur bandmate Graham Coxon for the  renditon of Randy Newman's "Baltimore". Image/ nme.com