Smartphone's new alcohol tracker app, an application available for download to check alcohol consumption limit.
A new application called "The Alcohol Tracker," developed by tech-savvy doctors . This app can check  users alcohol intake and its limit, it also enables user to log the number of shots or glasses of wine they are prescribed.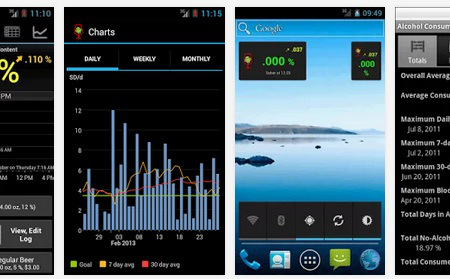 The application is just easy to download to your smartphone, create a personal profile which includes your  gender, age, height, and weight.
After an easy set-up, users may select a profile at the start of a drinking session. The alcohol tracker app sends notification when the recommended limit exceeds.
This new alcohol tracker app checks alcohol consumption limits, shows clinical evidence that works best to help people better manage their alcohol intake.
Through this alcohol tracker, user may also check Blood Alcohol Content legal limits, which is actually the main purpose of the app, although study claimed that this app is not to be 100 percent accurate.
A study was conducted by BMJ, explained that the alcohol tracker app has in-built psychological therapies and it was created based on the clinical evidence of what works best for the users.
According to app developer Melvyn Zhang from the Institute of Mental Health in Singapore, "Many smartphone apps available in the market to manage drinking are not well-informed by clinical evidence and are largely for entertainment"
"Some apps even seem to promote and not curb drinking," he added.
The app converts every drink into an amount of alcohol units and automatically calculates your alcohol intake and your metabolic removal rate.