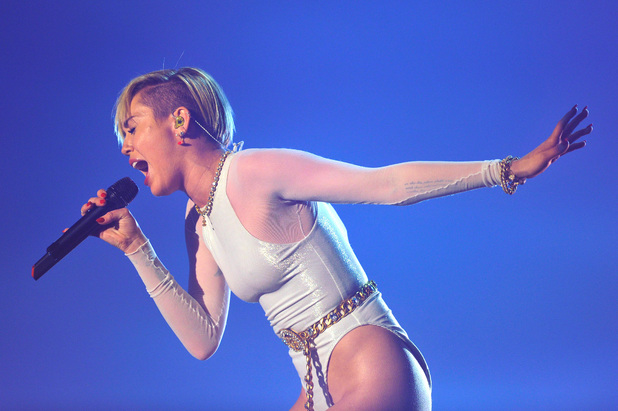 Miley Cyrus @MileyCyrus 'Wrecking Ball' singer, VMAs 'We Can't Stop' twerk performer admitted she doesn't have a clue which tune to release from the Bangerz album next.
Her new critically acclaimed new album Bangerz debuted at #1 on both the Billboard Top 200 Chart and the Digital Album Chart in the U.S., in addition to hitting #1 on iTunes in more than 70 countries.
Reportedly, to perform in a Jewish land, Israel. A local production company in talks to bring controversial pop star twerker for a show in June 2014.
Miley celebrates 21st Birthday on Saturday, November 23 for an 8-hour celebration of the pop-culture queen's 21st birthday, hosted by none other than Miley herself.
The MTV / Miley collective has generated some of pop culture's biggest moments of the year including two headline-grabbing performances at the "2013 MTV VMAs" in August and the "2013 MTV EMA" this month. Photo/Getty